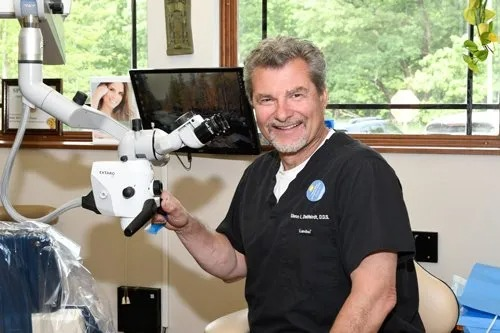 Forward by Paula Parker
If friendship at first email is a thing…Glenn DeWeirdt and I might have become best buddies (well, IMO at least 😉) the moment his message hit my inbox. 
What began as a correspondence about my "Outside the Op" feature quickly transformed into happy talk about our mutual love for what makes life fun…driving an amazing piece of Porsche engineering at 140 MPH with your hair on fire and a giant smile on your face!   
Not only is Glenn an accomplished dentist-owner for 38 years and running, voted one of Chicago Magazine's Best Dentist multiple times, an industry KOL, President of the Chicago Dental Society Foundation Clinic, and in 2020 named a Fellow of the International College of Dentists…in his down time, he races his Porsche GT4, and teaches high-performance driving!  Glenn – you had my respect at "Porsche GT4″, buddy!" 
He's a pretty cool guy, so I'm going to have him take the wheel from here and tell us about his life in dentistry AND on the track, and how the basic principles of both seem to naturally align.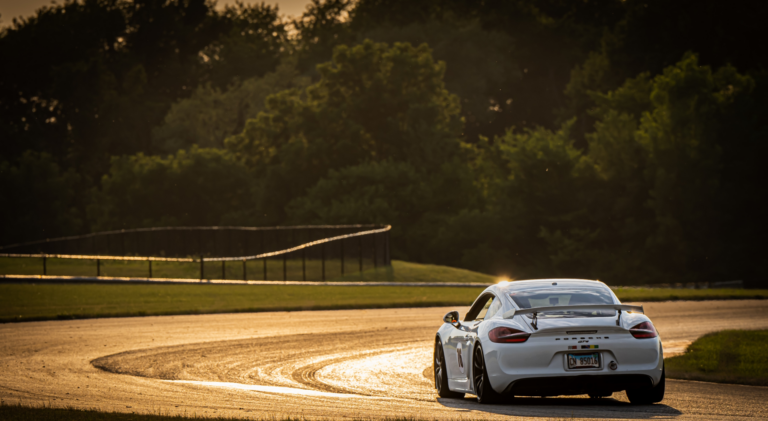 It's been a wild ride and it's not over yet, not by a long shot. 
After 38 years in practice ownership, I am often asked by patients, colleagues, and DSO's sniffing at my door "When will you retire?"  The answer for me is "Maybe never."  That is a bit unusual in the dental profession – where many dentists retire in their early 60's, or even earlier, due to burnout, back and neck pain, other illnesses, or just because they can. I have no intention of retiring because dentistry has remained stimulating and fun for me. 
The trick for anything to remain stimulating and fun is, in my opinion, not to overdo it.  There is a time for work, a time for study, a time for worship, a time for family, a time for friends, and there is always time for fun – ideally combining fun with every part of your life.     
Undergraduate: 
North Central College, BA, Biology, Chemistry
Dental School:
Northwestern University Dental School, Doctor of Dental Surgery   
Professional Organizations:
Chicago Dental Society
Illinois State Dental Society
American Dental Association
American Prosthodontic Society
Seattle Study Club/Contemporary Dental Forum
Cerec Study Club
Association of Microscope Enhanced Dentistry
Fellow, International College of Dentists
When I first graduated from dental school, I conveniently forgot all of the fundamentals of dental care my long-suffering and intrepid professors labored to teach me. 
My first years of practice were an experiment in income- centric treatment planning and treatment shortcuts that I thought would save time and money. The experiment failed. I learned quickly that there are no shortcuts.  Poor quality and expedited care will always come back to you in complications and lost patients. 
I also quickly learned that slow and steady wins the race and developed a commitment to quality of care based on two simple principals:
Treat your patients the way you would treat your family and friends
The best dental care is the least dental care that will keep your patients functioning.
In essence, I became a very high quality "patchwork dentist."
I started my practice earlier than most.  In fact, my former partner (a fellow Northwestern University Dental School Class of 1984 student who occupied the lab bench across from me) and I signed a lease and began purchasing used equipment before we had graduated from dental school! 
We obviously did not have a clue of the financial risk we were taking, and we were fortunate enough to have an outstanding and understanding banker behind us.  To save cost we occupied a space another dentist had built out and occupied prior to building his own free-standing facility.  Additionally, we took advantage of used equipment wherever possible to save startup costs.  I seriously doubt a start-up like ours is still possible today.
After two years, and due to diverging professional interests, I bought out my former partner.  Moves like that are difficult and can ruin relationships, but I am happy to report we have remained good friends to this day.  
Following the buyout, I dedicated myself to personal and professional growth through intensive continuing professional education and committing to a consistent and objective business and practice management strategy. 
One of the key elements of early success was writing and following a practice philosophy and statement of purpose.  That Philosophy and Statement of Purpose still hangs in the center of my "I love me" wall today.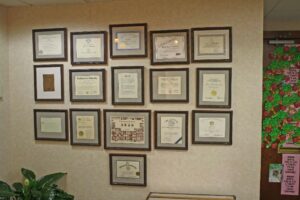 My practice grew rapidly through the 1980's and by 1990 I was able to purchase land (along with two physician partners) and build Hobson Dental Associates, a 12,000 sq. ft. professional building where I still practice today.
My commitment to high quality, conservative, "patchwork dentistry" has dovetailed nicely with my love for technology.  I have found that utilizing the Dental Operating Microscope (I have five Zeiss microscopes in my practice and use them for all aspects of general dentistry), CBCT, lasers, digital scanning, and other technology allows me to practice with a high level of confidence and predictability to bring value to my patients.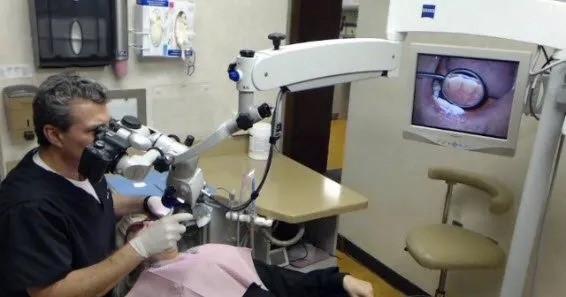 In this era of intense competition for new patients, and as importantly, keeping existing patients, it is important to bring value to the table, particularly if you are practicing out of network.  This means you have to be a "purple cow" and stand out from the crowded dental community. Perception is reality for our patients.  We must give patients quality care but also the "perception of quality" because they have no objective way of measuring true quality of care.
For me and my practice, this means a top to bottom commitment to continuing education, materials, a clean and functional office, high technology, and a mature staff.  This has paid dividends in retained patients and internal referrals.  My office gets 20-25 new patients per month with no advertising other than a website.
My commitment to conservative treatment has also served my reputation in the dental community well, having been named one of Chicago Magazine's Best Dentists several times as voted by peers and listed as an America's Best Dentist in addition to articles in Dentistry Today and Henry Schein's Sidekick Magazine.  I have been a Key Opinion leader (KOL) for Midwest Sirona and Dentsply Sirona Endodontics, and currently for Zeiss Meditec.  I am also a member of Gordon Christensen's Clinical Research Associates Product Evaluator team. Due to a solid professional reputation, I am proud to have over 25 dentists, specialists, dental hygienists and their families as patients. 
The Business of Dentistry
One of the best things I have done for the business side of my practice is committing to efficiency. I have found I can condense a full-time patient schedule into three longer days.  We typically start our day with a morning staff huddle at 6:45AM and are out of the office by 5 PM. By working with two well-trained assistants (both have over 20 years of experience as dental assistants) and an efficient hygiene staff we can produce the same volume of care a typical office requires four or more days to accomplish.
This has the wonderful side benefit of having time for outside the office professional and personal activities.  As a highly productive office with good cash flow, we can afford to pay staff top wages and generous benefits.  This is essential in this day of staff shortages and staff "poaching" by other offices.
This highly productive and efficient philosophy has brought our office to the attention of several DSOs. To date I have had low level conversations with DSO administrators but feel that staying in control of my office is the better business decision in the long term. 
It's no lie…it is tempting to agree to a large payout up front; however, there are many hidden and less evident consequences of selling to "Big Box" dentistry.  In my opinion an older dentist will do better keeping their practice until fully retired, even if that means liquidating the assets vs. selling.  If you don't believe me, ask your accountant to do a spreadsheet of current vs. future income.  You will be surprised how profitable maintaining practice ownership can be and typically outperforms even a 7-figure buyout. This is not to say DSOs are bad.  It is simply a choice that each individual practice owner must make based on their unique circumstances.
I have avoided professional "burnout" by not concentrating on one single outlet for my professional talents.  I think many dentists think of their dental career with blinders on and view their practice as their entire world.  I feel this stifles creativity and fosters an "island" mentality where the practitioner's entire professional world is contained within the four walls of their office and most of their professional communication is with their staff and patients. 
Taking the blinders off and expanding your world to get off the island is key to managing the stress of dentistry.  I "get off my island" through a few outlets I recommend:
teaching,
volunteering,
getting involved in your dental society,
participating in quality continuing education will open a new professional world and prevent burnout.
Teaching
I have found teaching to be a rewarding experience and another way to escape the tunnel vision of solo practice. I taught clinical dentistry at a major dental school for several years as part-time until Covid forced staff reductions, including Adjunct Faculty.  It is wonderful to interact with the next generation of dentists in the safe and controlled environment of dental school. 
An interesting outgrowth of teaching is that I became a better-, and better-informed dentist!  Students ask questions – a lot of them.  It was surprising how many times I did not have a research-based answer to questions.  This in turn stimulated me to do deeper research and hit the books for the best possible answers. Another unexpected benefit of teaching is learning a more modern oral-systemic approach to dental therapy.  When I was trained in the early 1980's the focus was on clinical skills and rote repetition of restorative skills without serious regard to the rest of the patient's health.  As I have learned the mouth is attached to the patient's body and I need to pay attention to it.  An Oral -Systemic approach to dentistry has become "best practices" and possibly standard of care.  Turns out part-time teaching is a full-time job!
Volunteering 
I have expanded my professional interests over the years by volunteering in a free, local community clinic. When this clinic lost funding ten years ago a core group of volunteer dentists pooled resources and with the help of the Chicago Dental Society resurrected the clinic.  We are now the Chicago Dental Society Foundation Clinic (CDSF Clinic), funded almost entirely through the Chicago Dental Society Foundation, and provide over $600,000 per year in free dental care to underserved populations with the care provided entirely by a cadre' of 75 dedicated volunteer dentists. 
I have served on the Board of Managers for the CDSF Clinic since its founding, and now serve as Clinic President, having also previously served as a Trustee for the Chicago Dental Society Foundation.  My commitment to service was honored in 2020 by being named a Fellow of the International College of Dentists.
We can't be happy with all work and no play.  It is essential to maintain a healthy mind and body to be able to practice dentistry at the highest levels of personal satisfaction. 
For me, this means a commitment to exercising 3-4 times weekly at the gym, enjoying cooking and wine with my wife, Laurie, reading for pleasure, a healthy spiritual life as a church member, and my personal release and avocation, automobile racing and high-performance driving instruction.  There's simply no better way to leave my professional life and practice behind than driving a fast car at 140 MPH on a racetrack!
As it turns out, most of the principles of quality dentistry – including the right materials, careful preparation, attention to detail, etc., are exactly those required when preparing your car for a track day.  Educating novice students on the art of high-performance driving is very much like shepherding a young dental student through their first crown preparation!
In retrospect, I have had a wonderful and fulfilling career – full of personal and professional success.
As a profession, we are facing unprecedented challenges.  The dental world, like the rest of the world is changing so fast it is difficult to keep up. It is tempting to hunker down and avoid issues.  I think the best approach is to meet the new challenges of the world moving forward. 
It is easy for an old "fossil" of a dentist like me to lament the good old days.  The fact is…the good old days are just an illusion, and each and every day forward is a new opportunity to show up as the best version of yourself, both personally AND professionally. 
Thanks for the chance to share my journey – 
Glenn