Dr. Emily Letran is a dentist, CEO, coach and mentor, and most importantly, a mom.  Her story is one of resilience, devotion, and high performance, and tells how she seamlessly blends her professional commitments with her role as a dedicated mother. Her journey from being a Vietnamese refugee to a successful professional and entrepreneur is filled with determination, adaptability, and her relentless pursuit of excellence.
Through her multifaceted career, Dr. Letran has not only created a legacy in the field of dentistry but has also established herself as a point of inspiration and guidance for both budding professionals and seasoned practitioners. Her principles are deeply rooted in family values, clarity of purpose, and the pursuit of growth and knowledge, which are vividly reflected in her professional endeavors, philanthropic pursuits, and personal life.
Let's go Outside the Op to learn about the incredible life of Dr. Emily Letran, exploring her journey, her philosophies on stress and commitment, her emphasis on high-performance habits, and her passion for impacting lives positively through her work and community engagements. Whether it's empowering others through her ACTION To WIN seminars or showcasing her cultural heritage in film, Dr. Letran's life is a testament to the power of determination, balance, and giving back, inviting dentist-owners to experience and learn from her extraordinary life.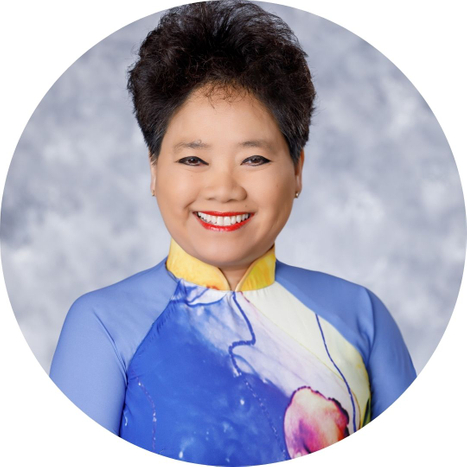 Dr. Emily Letran is a practicing dentist in Southern CA. She has owned several multi-specialty group practices in the San Gabriel Valley with patients who have stayed with her for more than 25 years. She recently moved to Huntington Beach, CA, and bought a new practice as a gift for her daughter, Dr. Jennifer Nguyen, who graduated from UCLA School of Dentistry in 2023—exactly 30 years after her mother, UCLA Class of 1993. Dr. Emily came to the US as a refugee from VietNam at the age of 13. She was one of the "boat people " who survived 7 days on the ocean, 3 months in a refugee camp, and arrived in the US to start a new life with her aunt and several cousins. Throughout her journey, she overcame a lot of challenges, from learning English and dealing with culture shock to facing difficult finances. She finished her BS in Biology at UC Riverside, graduating magna cum laude and Phi Beta Kappa. With no family support, she relied on grants, scholarships, and part-time work. Since high school, she was always signing up for temporary work during all her school breaks and vacation. When she got accepted to UCLA Dental School with the Apollonian scholarship, Dr. Emily knew her journey was about to change. Professional school was demanding, and the cost was significant. She took out her school loan and even needed to use part of that to help her aunt pay for the monthly mortgage. Family and relationships are very important values to Emily. After getting married and having 3 children, the usual extended family get-togethers have always been part of her schedule. Her children grew up understanding those core values, appreciating all the beautiful memories that are the priceless part of life.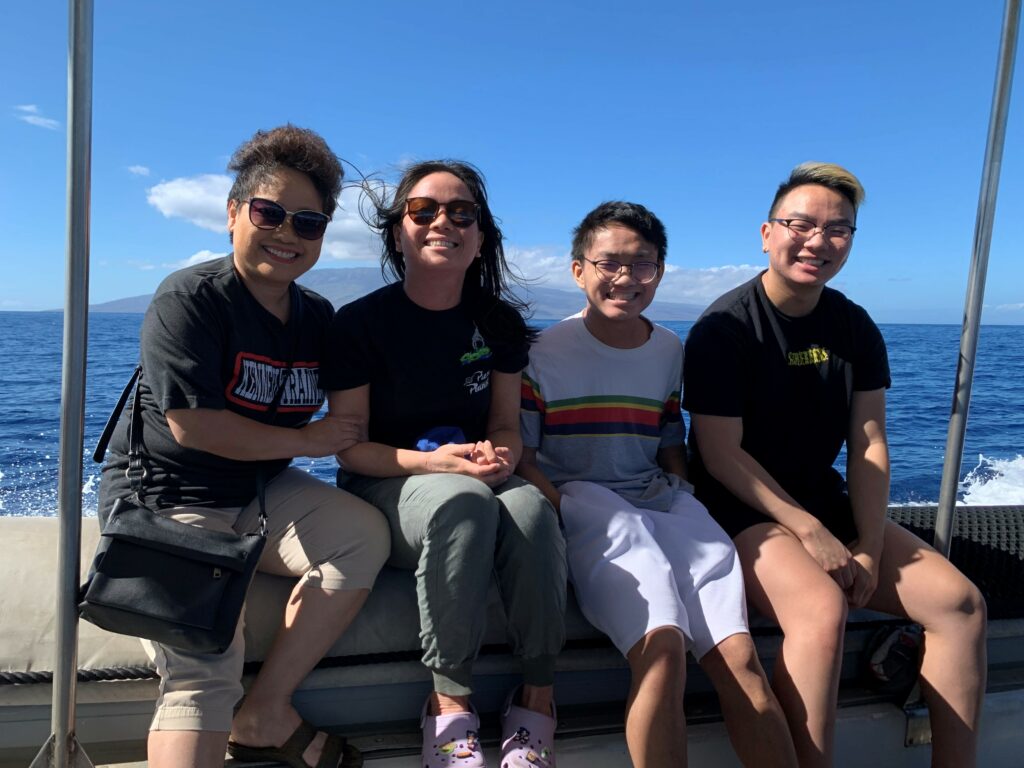 After graduating, Dr. Emily finished a GPR at the VA Loma Linda in CA then started working as an associate in multiple practices. In 1997, she bought her first practice. In 1999, she got her second. Over the years, she has taken over 6 practices, leveraging their teams and systems to create profitable business while raising three children. She used to take the kids to school in the morning, drop off the younger ones at the babysitter, start work at 9 am, then pick them up around 2 pm after school. She then took them to the babysitter or brought them to work, resuming work at 4pm before finishing out the day and picking the kids up at the babysitter again. Now, after 2 decades, she is proud to have a dentist, a PharmD, and a budding teacher-writer who used to go to work with mom at the dental offices!
Dr. Emily believes there is bad stress and good stress. The bad stress is the one that drains you, and the one you do not need. It is the stress of not being prepared (like taking on a difficult case that you cannot handle) or the stress of feeling overwhelmed (like signing up to do 3 volunteering events for PTA or community organization). The good stress are the ones that help you "stretch" or grow. It is the stress of buying a commercial building, adding an associate, committing to an expansive marketing campaign, or hosting an event to show appreciation for your patients. The good stress helps you learn and is beneficial for you, your business or your family.
Dr. Emily used to "commit" to a lot of things, just like any busy mom and hard-working entrepreneur. With time, and with the help of mentors, she became laser-focused and would say "No" to projects that are not in alignment with her current goals. She used to not allow her kids to sign up for school team sports but drove them 3 times per week to tae-kwon-do because she could control the schedule to fit her priorities. She used to schedule patient care around her kids' school and now around her traveling and speaking engagements to operate at maximum efficiency whenever she is working.
Dr. Emily believes clarity is important in designing our busy lives. Once we understand our core values and set our goals, we need to let go of the obligations that we believe we have to fulfill. These obligations range from doing everything for the family at home to accommodating all the needs of the staff at work. The most overwhelmed doctors are the ones doing everything by themself, lacking support, neglecting self-care, and feeling guilty about not being there for "everyone."
Dr. Emily is often asked where she gets so much energy to do so many projects. The answer is simple: "high performance habits and strategies." She invests in learning from experts and mentors to accelerate the process of execution and implementation. She takes care of herself even during her busy schedule, so you can find her hopping on and off the boat to do sightseeing in Sydney, Australia; wandering the outdoor markets in Mumbai, India; or enjoying the camel rides in the background of the Great Pyramid in Cairo, Egypt. She mixes work and play intentionally, not accidentally. The attendees of her seminar often say they enjoy how she describes her experience of the "longest day," where she might start in the East Coast hosting her quarterly ACTION To WIN event and travel back to CA the same day, essentially staying up from 7am EST to 11pm PST. She enjoys meeting friends and colleagues, sharing experience and expertise, and coaching the doctors who are ready to make the change and commit to create and design a better life with more profitable income and more time for self and family.
The life of a professional, or as Dr Emily thinks, "an influencer," is not complete without philanthropy and impact. She is dedicated to giving and helping, whether it is hosting Free Dentistry Day in her offices or donating to little leagues that her patients participate in. Recently, she became a producer and participated in a Vietnamese movie, "A Fragile Flower." She believes the cultural project allows her to celebrate her community and highlight the arts instead of the usual hard-core science that stereotypes Asians. She encourages everyone to embrace his or her community, celebrate their heritage, and show off the inner beauty that goes beyond title in a career.
Make sure to catch Dr. Emily at her next ACTION To WIN event or in her 30 second appearance in the movie!  She's a hard lady to keep up with for sure – thanks Emily for sharing your story with us!  
Feel free to contact Dr. Emily: