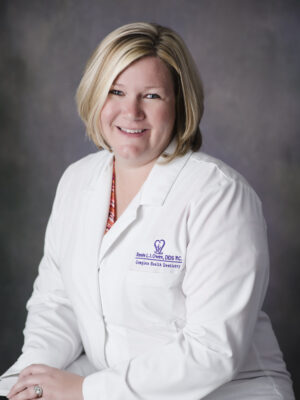 Forward written by Paula Parker
Dr. Renee Owen has a smile and laugh that is contagious – and a gift for saying what needs to be said.  Her delightfully funny candor and delivery make her approachable and real – and I love her for it!
Dr. Owen has been a dentist/practice owner since 2008, now celebrating 10 years in her Charlotte, Michigan practice.  She's also a wife, mother, avid traveler and all together, just a fun lady!
Renee and I share a mutual love for exploring our world through travel, especially our US National Parks…and ironically share the mantra "ALWAYS have a trip planned"!  
Take a few minutes to read as Renee openly shares her journey of building her practice, raising young children, and finding time to create balance for herself and her family.        
BS – Michigan State University, Lyman-Briggs School, Human Biology – 2004
DDS – University of Michigan, School of Dentistry – 2008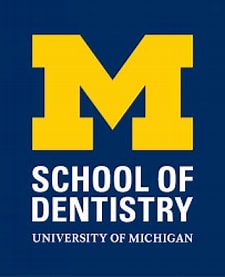 Following graduation, I started my career as an associate in two central Michigan general dental offices where I expanded my dental knowledge and clinical skills while working with excellent mentors. 
With a toddler at home and in the starting process of building our dream home, the opportunity to acquire a private practice dental office came when I was least expecting it OR prepared for it. 
A colleague who was transitioning from clinical dentistry to speaking and academics presented an offer to acquire a small town, family dental practice with a long history – I simple couldn't refuse.  Knowing in my heart that having my own practice was the goal, I decided to go for it. 
In January of 2023, I will celebrate 10 years of practice ownership. When I think of building the practice to what it is today, I think of declaring my practice vision, the development of my amazing team and patient family, and the environment, technology, and education necessary for excellent patient care. 
What started as getting through each day by fixing teeth and making sure everyone was happy has shifted to a vision focused team and practice that changes patients' lives.  Through professional and practice coaching and continued education, I have focused my clinical care on complete health dentistry.  During each patient interaction, we discuss oral-systemic connections and work with other medical providers as necessary to improve overall health and wellness.  With prevention at the forefront, we recommend dental visits begin at the eruption of the first tooth or age one.  Together, these focal points in addition to networking and word-of-mouth referrals have allowed me to build a multi-generational family of patients.
With success comes the drive to further improve and evolve my practice.  In 2016, I completely remodeled my business space to create an up-to-date, clean, comfortable environment to match the service we were providing to patients.  Since then, my team and I have declared annual dream lists of technology, educational opportunities, and other services to add to the practice as appropriate.  Networking with other dental professionals and taking continuing education courses with industry leaders has been vital in practice growth. 
Ten years of practice ownership has been a roller coaster of successful highs and opportunity-filled lows. 
The demands of running a successful business, developing a culture and team, and providing excellent clinical dentistry is stressful.  Add to those my self-proclaimed personality traits of people-pleasing and being a perfectionist, and the stress is magnified. 
Although obvious now, it took several years for me to realize that some of my stress was self-induced and needed to be managed differently for my practice to be successful – and my life to be happy. 
Personal and professional coaching have been key in my stress management.  A few of the lessons or tools that I have learned to ask myself: 
slow down when I am feeling overwhelmed
question – is this actually important?
ask – it my responsibility or can it be delegated?
remember I always have options. 
Having a community of like-minded people that can support me has also been essential.  I have found my community in my closest friends, in focused study clubs, and in networking groups.  We learn, we work through opportunities, and we celebrate together. 
Finally, creating purpose and boundaries has been stress-relieving and fulfillment-giving.   I have a practice vision and purpose, and a personal life larger than my career.  I can separate the two and therefore give the best of myself to my team and patients when I am at the office and to my family when I am at home. 
Bringing joy to, creating memories, and building long lasting relationships with others is my purpose in life.  The most important of these "others" is my husband Mark and my children Tanner and Camryn. 
My husband Mark is also a successful business owner and understands and supports that we need balance in our lives.  Our children are young and keep us busy!  Tanner is a new middle schooler who keeps us running to and from sports practices and games, and Camryn is a preschooler learning and discovering life every day. We are fortunate to have schedules that allow us to be present for the joys in their lives and we look forward to the teenagers and then adults that they will become. 
To refresh and escape the busy-ness of life, my greatest passion is traveling (and secondly, scrapbooking).  I have been known to say that you should always have your next vacation planned and I always do.  I enjoy traveling by myself, with my husband and children, with extended family, and with my office team.  Each experience brings a new outlook to life and creates memories.  I love the ocean, Disney World, and big cities.  As a family, we dream of visiting all the US National Parks.  Our most recent trip was to Washington State, and we checked 3 more off of our list!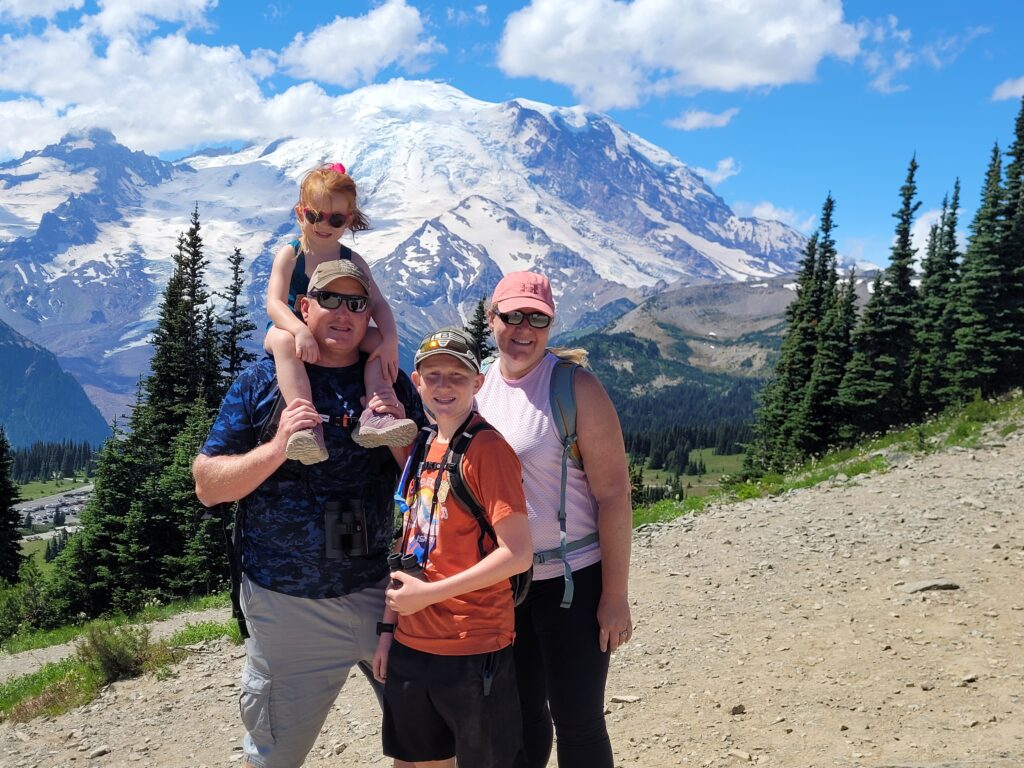 During the stagnant time of the pandemic, we decided as a family that we needed an outlet for energy and another activity we could all enjoy together.  One year later we were able to begin enjoying our backyard oasis – a swimming pool, bonfire pit, and extended yard!  I look forward to the years of happiness and togetherness this will bring.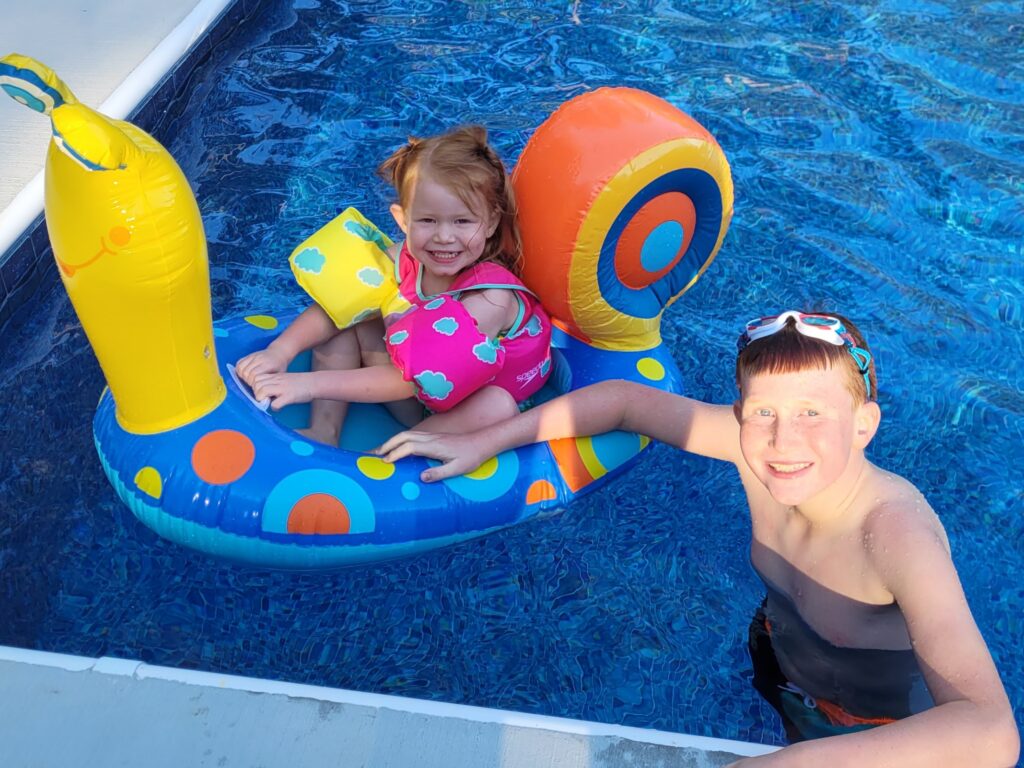 Other hobbies that fill my time outside of work and home responsibilities include reading (fiction and self-development books), cooking and baking (I tend to make a mess of my kitchen), college sports (we are a Michigan State/University of Michigan house divided) and planning themed gatherings. 
Another way I can create balance in my life outside of being a dentist/practice owner is giving to others.  Dentistry has blessed my life and when I am able to be involved and give service freely, it is rewarding. 
I have been involved with the local and state dental associations, Donated Dental Services, Give Kids a Smile, and community service activities when traveling. 
I also look forward to opening a Dental Assistant Training School soon, this will fulfill my desire to teach, network with colleagues, and improve the dental profession in my community.
Dr. Renée Owen is the leader of her practice, Renée L.I. Owen DDS, PC Complete Health Dentistry, in Charlotte, MI.
She received her B.S. degree with honors in human biology from Michigan State University's Lyman Briggs School in 2004 and her D.D.S. degree from the University of Michigan, School of Dentistry in May 2008.
Dr. Owen is an advocate for overall health and wellness. She values lifelong learning and networking, both vital to fine tune and advance her practice in order to provide patients the best care possible.
Dr. Owen is a member of the American Dental Association, the Michigan Dental Association, and the Central District Dental Society where she has held committee and leadership roles. She is also an active member of the NextLevel Practice Complete Health Community. Dr. Owen is also the owner of Mid-Michigan Assist to Succeed, a dental assistant training facility in Charlotte, MI.
Dr. Owen resides in Portland, Michigan, with her husband Mark, son Tanner and daughter Camryn.