Article contributed by Practice Dynamics and coauthored by Bonnie Pugh and Laci Phillips. 
Covid has changed so much in our world, and your team is no exception. Team management seems to be more troubling now than ever before. Many offices do not have the team they need, and hiring is no easy feat. It is important to recruit, hire, and train the right person for your current team, rather than just fill a seat. Ensuring you have the right people on board, trained effectively, and sharing your vision is a process, and one we may not have a lot of time for. However, if you don't take the time now, your team can make or break you in the long run. Getting the right people on the bus and in the right seats is a 4-step process. As you start this journey, remember this: "You can always train for skill, you cannot train attitude." Let's look at the steps.
Step #1: Finding the Right Person
This might be the hardest step. Where do you look? How do you look? What are you really looking for? Make a list of the qualities that make up your perfect team player. Make sure you have a job description and clearly defined responsibilities and expectations for you and your prospects. You may need to look outside of the box and step outside of your industry. Look to great companies or industries that are customer service-oriented. Ask family members and friends about high-quality performers. Social media, especially LinkedIn, can be an effective tool. Be prepared for your interviews well in advance. Know what questions you will ask and what answers you hope to hear. A great applicant is not just searching for a job; they are looking for a long-term commitment. Create questions that will make the applicant think on their feet and give you a better idea of their true personality. Additionally, ask applicants to take a communication or personality profile to ensure they will fit in with the rest of your team. Don't forget to check past employment and references.
Step #2: Hiring & Onboarding the Right Person
A key step in hiring your dream team is to know what you can afford and what benefits you will offer. Be prepared with all communication, documents, forms, and resources. It is important to have job titles and responsibilities in writing, as well as acknowledgment forms. Review the offer and all documents in person with the lucky person. Prepare an onboarding document that describes the first 30 to 90 days of employment in your office, what they can expect from you, and what you expect from them. Clearly define all training they will receive, as well as information regarding a personal review at the end of 30, 60, and 90 days. This document should also include HR information, as well as any team events. Ask the new team member what questions you can answer for them. Ensure both you and the member have signed the document and each of you has a copy.
Step #3: Training the Right Person
Training starts in week one. Have a clearly defined training program detailing exactly what the team member should be learning and accomplishing along the first 90 days. Along the way, check in with them, ask how they feel about their progress, and if they need anything additional from you or the team. Training and educating our team is never-ending. There is no such thing as too much training. Offer job shadowing, which enables the team to discover what everyone else in the practice is doing each day. Utilize webinars, videos, online training, and books to give your new qualified and excited team member a chance to love what they do.
Step #4: Retaining the Right Team Member
It's true, it costs you 38% of a team member's salary to replace them. If you have the right team on the bus and in the right seats, it is now your job to keep them there. Your practice doesn't succeed just because of your dentistry. Your team can bring in new patients and ensure existing patients continue to step into your practice, or they can run everyone away. Hiring well from the beginning costs less and saves you great frustration.
As the leader, communication and appreciation will take you to the finish line with what you have worked so hard to accomplish: a happy team. This is a process that should have well-laid-out plans. Take well-thought-out steps and do it right the first time so you don't have to continually replace your team. Remember to have a plan when searching for your new employee. Hire with confidence and organization and continuously train them.
In order to retain the right team member, consider the following strategies:
Foster a Positive Work Environment: Create a positive and inclusive work culture that values collaboration, respect, and open communication. Encourage teamwork and provide opportunities for personal and professional growth. Recognize and appreciate the efforts and contributions of your team members regularly.

Offer Competitive Compensation and Benefits: Ensure that your team members are fairly compensated for their work. Stay updated with market rates and make necessary adjustments to remain competitive. Provide benefits and perks that align with your team's needs and expectations.

Provide Growth Opportunities: Support your team members' professional development by offering training programs, workshops, and mentoring opportunities. Encourage them to expand their skills and knowledge and provide a clear career path within your organization. Promote from within whenever possible to show that there are advancement opportunities.

Foster Work-Life Balance: Recognize the importance of work-life balance and promote a healthy integration of personal and professional life. Encourage your team members to take breaks, prioritize self-care, and maintain a healthy work-life balance. Flexible work arrangements or remote work options, when feasible, can contribute to a positive work-life balance.

Communicate Openly and Regularly: Establish clear channels of communication within your team. Encourage open dialogue, active listening, and constructive feedback. Schedule regular check-ins and team meetings to discuss progress, address concerns, and gather input from your team members. Make sure everyone feels heard and valued.

Recognize and Reward Achievements: Celebrate individual and team accomplishments. Acknowledge exceptional performance and milestones with personalized recognition and rewards. This can be in the form of verbal praise, public recognition, bonuses, or other incentives that motivate and show appreciation.

Foster a Sense of Ownership: Encourage your team members to take ownership of their work and projects. Empower them to make decisions, delegate responsibilities, and contribute ideas. When team members feel a sense of ownership and autonomy, they are more likely to be engaged and committed to their work.
By implementing these strategies, you can create a work environment that attracts and retains top talent, ensuring the long-term success of your team and organization. Remember, retaining the right team members is crucial for maintaining a cohesive and efficient team, as well as fostering a positive and productive work culture.
About the Authors: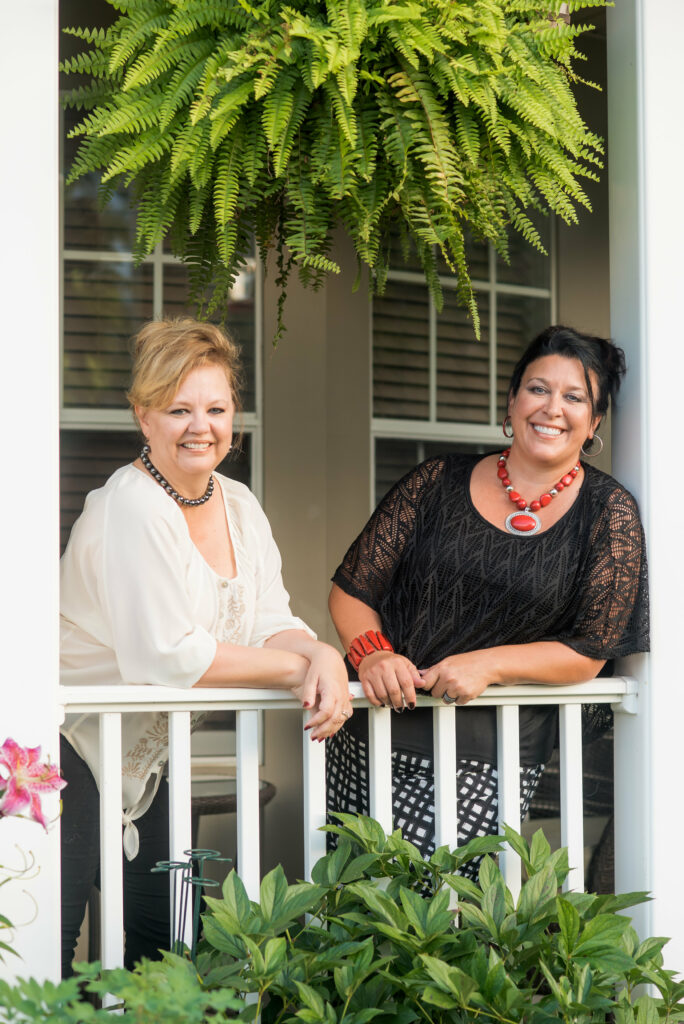 Bonnie Pugh (left)
Bonnie, the founding partner at Practice Dynamics, blends her love for the dental industry and business to help dental teams across the country reach new heights in their success. She specializes in coaching teams to a goal by blending their unique philosophy with proven systems and business practices.
Bonnie has a long record of success in the business of dentistry. Prior to founding Practice Dynamics, she was the Product Line Manager for the Dental Division of Carestream Dental. In this role, she was responsible for the strategic planning of the dental practice management line of products. This experience gives her a unique understanding of the blend of the business of dentistry, the technology that supports it and the teams that make it happen.
A lifetime learner and educator, Bonnie recently took on the role of Executive Director of the Academy of Dental Management Consultants. In this role, she guides an organization that serves to help dental management consultants throughout the country to improve and grow their skills.
Her love for knowledge and personal growth drives her to provide balance driven success through systems, teams, and technology for the practices she works with every day.
Laci Phillips Newland (right)
Laci discovered at an early age her true passion for speaking and entertaining audiences. As a founding partner at Practice Dynamics, she combines her knowledge of dentistry with her passion for teams to deliver customized coaching, workshops and speaking events throughout the country.
Laci began her road to coaching as a chairside assistant while going to college to pursue a dream of one day having her own talk show. While working her way to the business side of dentistry, she was fortunate to learn from top industry professionals.  The experience gained on this journey gives her unique insight into the technology and business side of dentistry. The excitement of working in high tech offices, as well as high-end cosmetic practices has instilled in her the passion and the knowledge to coach dental teams on their road to excellence.
Balancing coaching dental teams with her speaking career is a dream come true.  Each time she takes the stage her passion for dentistry and the dental team comes to life in her words and the lessons she teaches.
Practice Dynamics specializes in coaching teams to reach their goals through balance driven success using systems, teams and technology.