Go "beyond the drill" with Darcie Galbraith of Bella Vita Designs and Peter Barry of Practice Mastery as they present a showcase story on transforming practice co-owners Dr. Sheldon Bates and Mrs. Taylor Bates Virgina dental office - with the goal of elevating patient experience   through creative design.        
Interior design plays a significant role in today's rapidly evolving dental marketplace. No matter who you are or where you practice, the overall flow, function and visual appeal of your physical environment is having a huge impact on the emotions, perceptions, and activities of everyone in your office; especially your team who spends most of their time there.
The design of your space sets the tone for your patients to feel comfortable, welcomed, uniquely stimulated, and relaxed in your presence. It reflects you and the pride you take when serving others as guests in your dental health care home. It gives patients an immediate sense of who you are, what you are about, how caring you are as well as sending early subtle signals regarding the quality of the dentistry they can expect to receive in your practice.
Dental offices used to be designed based on cost and what was easiest for the contractor. Dentists rarely used an interior designer. Today principal dentists are a lot more design conscious. They are looking locally and sometimes globally for ideas to make their office look & feel special based on their tastes, values, clinical philosophies, and life interests.
Design is also a powerful branding tool that tells a story that sets you apart in an abundant marketplace where there are so many options for where to go and who to see for your dental health needs. The emerging goal is to make every visit to your office a positive memorable and enjoyable experience for each person that enters your clinic. 
One of the easiest ways to create a memorable patient experience is through an amazing office design & décor that elevates your practice atmosphere to new levels of elegance and refinement. It must also empower everyone to effectively flow and comfortably function within each area of your office.
In each edition of TPD, we'll take you "beyond the drill" as we feature interesting offices from across the nation. We will showcase the owner's story, details about the planning and preparation, the technical design features, and the impact the space is having on the dental care they provide.
Enjoy the broad selection of stories about dentist-owners that have integrated style & comfort into their practice to enhance the heartfelt healthcare experiences they serve to their communities.
Practice Design Case Study #1
Northside Dental Company
The WHY: The Owner's Story
Northside Dental Co. is in Richmond, VA. This uniquely designed space is the proud brainchild of the dynamic Duo Dr. Sheldon Bates & Taylor Bates who also happen to be a husband & wife team and parents to four young daughters and a beautiful therapy dog named Scout. They created a space that is an expression of their strong family values and deep connection to community.  Their dental journey began in 2012 shortly after Dr. Bates graduated from Orthodontic specialty training in dental school. While working as an associate he was offered the exciting opportunity to acquire not one but two Orthodontic practices from the principal dentist. After 7 years of continued growth & success in those locations an exciting new opportunity emerged closer to home. For a long time, they had their sights set on a uniquely situated old bank building located on a busy street corner in the heart of their community. In the back of their minds, they always thought it would be nice if that location came available. It would be perfect for launching their dream start up GP practice." In September 2019 their hopes and dreams were answered. The building went up for lease. They immediately jumped on the opportunity to secure the location. They were thrilled to find out that it would be theirs in just 4 short months (January 2020).
The HOW: Planning & Preparation
Excitement was in the air. The corner unit standalone structure has unheard of ample parking with roadside driveway access from both sides of the building. Construction took approximately 7 months to complete making the office ready for practice in June of 2021. Being in a construction project and opening during the pandemic posed multiple challenges and delays that had to be strategized and ironed out. Having a clear vision, a positive attitude with a good sense of humor enabled them to effectively work through the unexpected challenges. Their central goal was to create a stimulating, relaxing space that patients would enjoy spending their time in while receiving their dental healthcare services. Being a startup made them uncertain about the initial expected patient flow. Their original model for growth was based on the belief that the general practice would form the foundation for attracting specialty patients into the practice. It turns out that both aspects of the practice are growing on their own unique accord based on the quality care and patient experiences being provided. All this success has created further entrepreneurial opportunities for expanding their community reach.
The RESULTS: Technical Design Features
To give patients that home away from home feeling they decided to cultivate a café-like atmosphere into the overall design of the physical space. The space is uniquely designed with a combined appeal that blends the functional needs of a general dental practice with the clinical & flow needs of orthodontic patient care. Patients enjoy receiving their care in one of the 7 semi-open concept operatory chairs or in the single closed treatment room for surgical & other multidisciplinary procedures. They thoughtfully created a beautiful staff room including a separate privacy room for nursing team members. Inspired by the café theme they incorporated cozy inviting warm colors. Comfortable seating can be found throughout with, soft ambient lighting and 14ft floor to ceiling windows creating a feeling of openness and plenty of natural light. The reception lounge offers locally made coffee & tea where guests/patients can arrive early to enjoy a moment of relaxation prior to being served. Special features are creatively hidden throughout the office to create unique 'surprise & delight moments' such as a visible bookcase that spins into a hidden door, a kids cave and video monitors on the operatory ceilings. For a touch of home patients are provided with a 'comfort menu' where they can request little amenities such as blankets or the families therapy dog Scout to make their experience more heartwarming and enjoyable.
The IMPACT: Empowered Practice Outcomes
As the area is developing more & more people are moving to Richmond. The community is becoming known for its urban culture, diverse population, and booming restaurant scene. The integrated public appeal of this practice is clearly why so many people in Richmond are drawn to its exceptional brand & style of service. The design of their office is merely a framework for the most important part of their practice which is the quality dentistry and personal touch care that is provided to each patient they have the pleasure to serve. When Sheldon & Taylor walk around town with their children, they often see patients sporting their Northside Dental t-shirts which indirectly promotes their brand to friends & family. They are proud to know that people enjoy being a part of the practice and that they socially communicate it in organic ways. The café-inspired dental practice serves as a relaxing inviting atmosphere for patients and a more positive dental experience for all who visit.
About the Authors:  
Darcie Galbraith, B.A, Interior Design Coach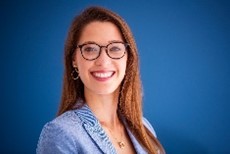 Darcie is co-founder of Bella Vita Designs Inc; an interior design company specializing in creating beautiful functional spaces for start-ups, remodeling, expanding, or relocating your dream practice. To discuss your office space needs or to have your proud story & unique design featured she can be reached at darcie@bellavitadesigns.ca / IG @bellavitadesignsinc / 905-716-8528. 
Peter Barry, C.M.C, Practice Success Coach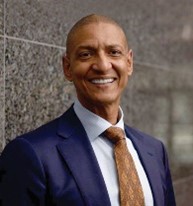 Peter Barry is Co-founder of Bella Vita Designs and Founder of Practice Mastery Inc, a Business Development Coaching company that serves the growth & development needs of your practice. His unique coaching empowers teams, principal dentists, associates & industry companies across North America to achieve extraordinary growth, higher income, and exceptional quality of life. FMI IG @peterbarrycoach, peter@practicemastery.com, www.practicemastery.com, 416.568.5456. 
Companies Involved:
Interior Design By: Taylor Bates Design
Equipment Supplier:  Henry Schein
Construction By:  Commonwealth Construction Management