Thursday September 29 – Sunday October 2, 2022
Why We Love This Experience
Here's What You Can Expect
Get Ready to Hit the Trail Running!
Plan for an early afternoon arrival in Louisville.  

If arriving by air to Muhammed Ali International Airport (SDF), you'll claim your luggage and proceed to the Arriving Flights area where the Seelbach Hilton shuttle will greet you for transfer to the hotel in downtown Louisville. Check-in at the Seelbach Hilton is 4 pm, or earlier if your room is ready for your stay.
Please join us in the lobby by 4:30 pm for departure to legendary Churchill Downs for the evening's Welcome Reception and twilight thoroughbred racing.        
---------------------------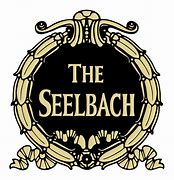 The Seelbach Hilton
Check-in for your bourbon excursion at Louisville's "grand hotel", The Seelbach, where you'll rest, relax and rejuvenate in historic grandeur.  Stay in a room fit for 9 past US Presidents, live in the pages of The Great Gatsby, hang out where Al Capone and other infamous mobsters drank and dined, enjoy a nightcap in the Fitzgerald suite, and after a few notable sips, you may even catch a glimpse of "lady in blue" – the hotels' resident ghost.  
---------------------------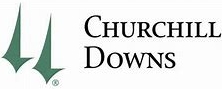 "And They're Off!"  – Welcome Reception 
Once you've settled in, YOU'RE OFF! to a welcome reception at legendary Churchill Downs – home of the Kentucky Derby.  You can bet on excitement around every turn as you take in the sights and sounds of twilight thoroughbred racing at the most famous racetrack in the world. 
From the private suite and balcony, you'll have a panoramic view of the track, with the sunset-draped twin spires in the background.  Experience the thrill of the bugle call-to-the-post, and once they're off, take in the thrilling sounds of thoroughbreds pounding around the rail.  Cheer your wager across the finish line while sipping from a fine selection of Woodford Reserve – the official bourbon of the Kentucky Derby - complemented by a selection of traditional Kentucky dishes.  And as they come down the stretch, see who may end up in the Winner's Circle - you just may be surprised!
---------------------------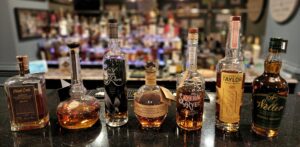 "Pour Me Another" - Nightcaps & Recaps
Finally, as you return to the Seelbach, drop by the F. Scott Fitzgerald VIP suite for a nightcap and sip from our exclusive selection of Buffalo Trace "unicorn" bourbons while you recap the days' adventures!
There's a reason 95% of the world's bourbon is made in Kentucky…it's got the right mix of land, water, climate, and craftsmanship – and the results speak for themselves.  Today, we'll go where the spirit leads us… and hit the Kentucky Bourbon Trail with visits to two of the most legendary distilleries in the business... and in contrast, end our day at one of the newest, most innovative, and sophisticated distilleries in the country.  Here's what you can expect:  

EVERY BOTTLE HAS A STORY
Generations of the Samuels family distillers have carried forth a recipe from prohibition to become one of the most beloved Bourbon brands in the world. The red wax on the bottles is every bit as recognizable as the Maker's Mark® name. and every bottle is still hand-dipped today.    
Tour Maker's Mark distillery and walk through the history of this legendary brand.  You'll "meet" the Samuel's family, discover how Bill and Margie Samuel's vision shaped their bourbon, and how their legacy continues to influence their portfolio today.  Enjoy a walking tour of the original distillery grounds, see how Maker's Mark is made, view the bottling, labeling and famous red wax dipping process, and finish in the tasting room.  You'll end your experience with a unique view of Dale Chihuly's commissioned blown glass ceiling installation as you dip your own bottle of Maker's Mark.   
---------------------------

LIFTING AMERICA'S SPIRIT SINCE 1935®
During this one-of-a-kind tour, you're invited to taste Heaven Hill's heritage and tradition with three nationally acclaimed American Whiskeys, each from a different mash bill. Explore the hands-on lab, working rickhouse, and stand inside the world's largest Bourbon barrel. You'll also learn the story of Heaven Hill as told in the 1935 Distillery Theater, including the long-standing involvement of the Beam family and the great fire of 1996 that destroyed $30M in whiskey and whiskey-making facilities, and take in the self-guided exhibits of the immersive American Whiskey experience.
---------------------------

A DESTINATION LIKE NO OTHER
Located in the heart of Bourbon Country on 100 acres of active farmland, Bardstown Bourbon Company is one of the country's most modern and technically advanced whiskey distilleries. Celebrating the art of making high-quality, authentic whiskey, this innovative distillery produces custom rye, whiskey and bourbon as well as offering production through a one-of-a-kind Collaborative Distilling Program.
You'll enjoy a Napa Valley style distillery experience that includes a unique thieving straight from the barrel. After your tour and tasting, enjoy a crisp Kentucky evening on the expansive patio as you take in a view of the rickhouses.  Next, dinner is served - featuring refined Southern comfort food with local and seasonal ingredients and regional flair. 
---------------------------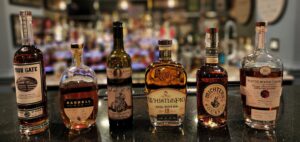 "Pour Me Another" - Nightcaps & Recaps
Finally, as you return to the Seelbach, drop by the F. Scott Fitzgerald VIP suite for a nightcap and sip from our exclusive selection of Kentucky "unicorn" bourbons while you recap the days' adventures!
Today, we'll hit the Kentucky Bourbon Trail again...and make it a double with stops at two unique distilleries. 
Here's what you can expect: 
Get a taste for tradition with a walk down legacy lane at Stitzel Weller, home to Blade and Bow, I.W. Harper, and Orphan Barrel.  Next, head downtown on the urban trail to  Angel's Envy – where the bourbon is all about the finish…the barrel finish that is…port, rum, and cask strength.  You'll have a chance to taste them all.          
After a few hours of bourbon, get a different taste of Louisville with lunch at Lodgic, featuring Everyday Kitchen Restaurant and Bar, then relax for a few hours before heading to Hermitage Farm – a historic, working horse farm in Goshen, Kentucky for an evening to remember.  
---------------------------
Experience the Past and Celebrate the Future of American Whiskey
Originally opening on Derby Day in 1935 and reopening to the public in 2014, the historic Stitzel-Weller Distillery is one of the true cathedrals of the American whiskey industry.
Step foot on this hallowed ground and gain a unique perspective on the dichotomy of the historic contrasted with the innovations of tomorrow that include Blade and Bow Kentucky Straight Bourbon Whiskey, I.W. Harper and Orphan Barrel.
---------------------------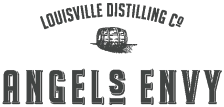 Where Other Bourbons Stop, Angel's Envy Finishes
There's bourbon. And then there's divine inspiration painstakingly crafted into a spirit so sublime you'll want to share it with the world. Angel's Envy makes the second one. ANGEL'S ENVY is what happens when 200 years of bourbon tradition meet an independent master craftsman's instinct to improve. It's a total return to the art of craft-first, hand blended batches of 8 to 12 barrels at a time.
You'll see it first hand as you tour this urban distillery, where every barrel is personally tasted throughout each step of the aging process to ensure that the spirits meet our perfectionist standards. This would be enough for any other premium bourbon, but you deserve more. That's why Angle's Envy's finishes every whiskey in hand-selected finishing barrels. For an added layer of flavor and complexity, the bourbon and special cask strength are finished in ruby port casks, and the rye is finished in rum barrels. There's no set time for this process, so Angel's Envy isn't Angel's Envy until the master distiller says it is...
---------------------------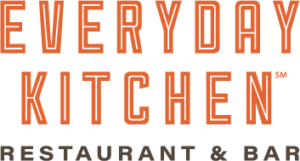 Step away from the tasting glass for some elevated modern comfort food with a whole lot of Louisville flair!  You're invited to the Everyday Kitchen table for a lunch filled with local flavors and Kentucky hospitality.  
And not only is the food good, so is the mission behind it… 100% of proceeds from Everyday Kitchen are reinvested in good works in the Louisville community.  The lunch we enjoy will benefit kids in crisis, working families, independent workers, and small businesses.  Let's all do a little good…every day.     
---------------------------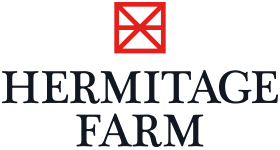 Mixology, Cocktails, Culinary & Art Walk Experience  
Go beyond bourbon for a visit to Hermitage Farm and experience a memorable, Kentucky-inspired evening.  You'll begin in Barn6 – home to your hosts, retired thoroughbreds Miss Dubious and Future Prospect.  Mix and mingle with your new equine friends while you craft your own Old Fashioned from a curated selection of bourbons and farm-made bitters.  Next, you'll wind your way down the path to the candlelit greenhouse where you'll enjoy cocktails and a four-course farm-to-table dinner against the backdrop of the living wall and citrus rooms.  End your evening with an illuminated stroll along the Art Walk, a forested creek path featuring a collection of unique outdoor art installations.  
---------------------------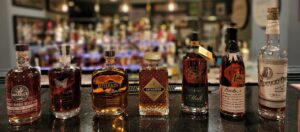 "Pour Me Another" - Nightcaps & Recaps
Finally, as you return to the Seelbach, drop by the F. Scott Fitzgerald VIP suite for a nightcap and sip from our exclusive selection of Rare Kentucky Finds while you recap the days' adventures!
As you wind your way off the Kentucky Bourbon Trail and back to reality, enjoy a final breakfast at Gatsby's on Fourth prior to your departure. The breakfast buffet is served from 7 am - 11 am for your convenience with check-out at the front desk by 11 am.     
If you traveled by air, please be in the lobby with your luggage at the specified time on your itinerary to allow for your timely transfer to Louisville's Muhammad Ali International Airport.