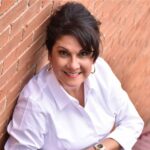 JoAn holds the designation of CSP (Certified Speaking Professional), held by less than 12% of 5,000+ speakers worldwide in 14 organizations. It is the highest earned international measure of professional platform competence. She is a professional speaker, published author and registered dental assistant.

She and her husband, Dr. Chuck Majors, a second-generation practicing dentist (with a host of other talents) provide online content through www.thesoftskillsinsstitute.online. Designed for today's busy audiences to deliver high-value personal and profession development content anytime and anywhere.

With 34 years in the industry, 23 years as a spouse, she has an intimate knowledge of team dynamics in healthcare and also businesses where females are a great part of your customer service. When not on the road, she functions as the Comprehensive Care Coordinator in their fourth and final practice, MajorSmiles.
Understanding the essential role of a team in implant dentistry.